In an Andy and Paul-less episode, Mike visits the fine folk behind the, soon-to-open, Sugar and Dice Board Game Cafe to discuss who they are, what they do and why! If you're local to Liverpool, pop on down once they open and let them know we sent you!
The 50ft Nerds: We enjoy a good board game!
Want to contribute? Send us an email to fiftyfootnerds@gmail.com, tweet us @FiftyFootNerds and visit http://www.facebook.com/AttackOfThe50ftNerds or http://www.fiftyfootnerds.co.uk
Note: This and every episode is earmarked by iTunes as "explicit" and is intended for mature audiences. The rest of Panels on Pages is reasonably safe for all-ages.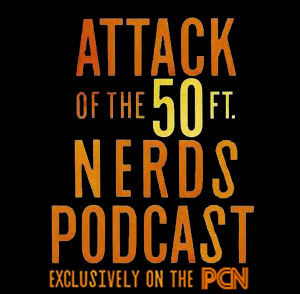 (Right click to save)
Visit the Attack of the 50ft Nerds thread on the PoP!ulation Forums!