Andy, Mike and Paul are BACK! After a long time away, they finally manage to record a half Beyond, half Attack episode. Join us as we hear Andy allude to tales that he's not sure are illegal, Mike's facts about Uri Geller and Paul's REAL name!
The 50ft Nerds: They hang in the air the same way that bricks don't.
Want to contribute? Send us an email to fiftyfootnerds@gmail.com, tweet us @FiftyFootNerds and visit http://www.facebook.com/AttackOfThe50ftNerds
Note: This and every episode is earmarked by iTunes as "explicit" and is intended for mature audiences. The rest of Panels on Pages is reasonably safe for all-ages.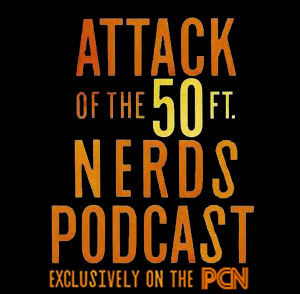 (Right click to save)
Visit the Attack of the 50ft Nerds thread on the PoP!ulation Forums!