The Nerds return (sort-of), with an apology for their absence, but we're sure you'll forgive us!
In this cut-down episode the boys get an email from Sir Grant Morrison, contemplate on the Batffleck of things and Sean Connery wonders where his Grandson is…. just another regular day at the office then.
The 50ft Nerds: They're the new Kerouac… #RIPAndy
Want to contribute? Send us an email to fiftyfootnerds@gmail.com, tweet us @FiftyFootNerds and visit http://www.facebook.com/AttackOfThe50ftNerds
Note: This and every episode is earmarked by iTunes as "explicit" and is intended for mature audiences. The rest of Panels on Pages is reasonably safe for all-ages.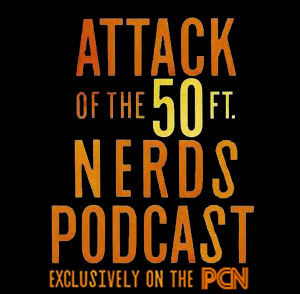 (Right click to save)
Visit the Attack of the 50ft Nerds thread on the PoP!ulation Forums!