This episode is PART 1 of our Thor the Dark World movie discussion crossover so be sure you download part two at BigOnePodcast.Blogspot.com!  And after the movie talk we jump into recent TV announcements from Marvel and DC!
Sponsor DCBService.com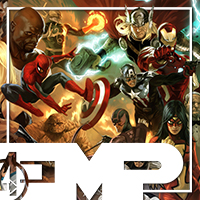 EMP #68
(Right click to save)
EMP theme song
By Tribe One
Email
EarthsMightiestPodcast.com
Forums
Viet's Website
Alex's Website
Note: The PoP!-Cast Network is earmarked by iTunes as "explicit" and is intended for mature audiences.