In this eXplicit, uncut and unedited episode of EMX we review X-Men books books of September 2015. Featuring guest host Johnnie Betts.
Sponsor DCBService.com
Secret Wars:
Age of Apocalypse #3-4
E is for Extinction #4
Giant Sized Little Marvel:AVX #4
House of M #2-3
Inferno #5
Star-Lord and Kitty Pryde #3
X-Men '92 #8
X-Tinction Agenda #5
Years of Future Past #5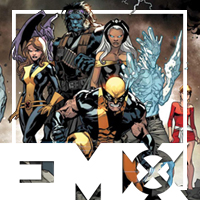 EMX #35
(Right click to save)
Email
EarthsMightiestPodcast.com
Forums
Viet's Website
Alex's Website
Note: The PoP!-Cast Network is earmarked by iTunes as "explicit" and is intended for mature audiences.