In this eXplicit, uncut and unedited episode of EMX we review Marvel Comics X-Men books of October 2015 and take a look back at Joss Whedon's Astonishing X-Men #1-6.   Featuring guest host Nick Nafpliotis from Adventures In Poor Taste.com.
Sponsor DCBService.com
Secret Wars:
Age of Apocalypse #5
House of M #4
Old Man Logan #5
Retro Review:
Astonishing X-Men #1-6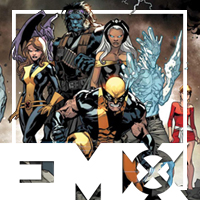 EMX #36
(Right click to save)
Email
EarthsMightiestPodcast.com
Forums
Viet's Website
Alex's Website
Note: The PoP!-Cast Network is earmarked by iTunes as "explicit" and is intended for mature audiences.