In this eXplicit, uncut and unedited episode of EMX we review Marvel Comics X-Men books of November 2015 then we take it back to Grant Morrison's Riot at Xavier's story arc to witness the birth of Quentin Quire! Featuring guest host Hart Jeffers http://www.solindustries.com.
Sponsor DCBService.com
All-New Wolverine #1-2
Extraordinary X-Men #1-2
Uncanny X-Men #600
Retro Review
New X-Men #134-138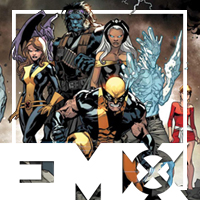 EMX #37
(Right click to save)
Email
EarthsMightiestPodcast.com
Forums
Viet's Website
Alex's Website
Note: The PoP!-Cast Network is earmarked by iTunes as "explicit" and is intended for mature audiences.