This week the boys are joined by special guest Mario Candelaria. He's here to promote the Kickstarter for his new comic Comare, which you can find here: https://www.kickstarter.com/projects/theothermarioc/comare-issue-one-the-other-woman We talk the NXT Takeover from Brooklyn, the Diva's Revolution, Summerslam, the Raw after, ROH and New Japan's big announcement, and more.
Want to send us an email? You can do that at newpcw@gmail.com. Follow us on Twitter: @PCfnW
Closing music: Get Schwifty from the newest episode of Rick and Morty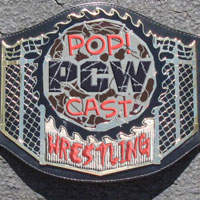 (Right Click to Save)
Note: This and every PoP!-Cast is earmarked by iTunes as "explicit" and is intended for mature audiences. The rest of Panels on Pages is reasonably safe for all-ages.

Join the main PanelsOnPages.com PoP!-Cast live every Tuesday at 10 PM EST! Click here for details! And subscribe to PoP!-Cast on iTunes! Click the link and leave us an awesome review, won't you?