The bad news: technical issues continue to plague your hosts, The Internet Wrestling Geek Prodigy, Kelly Harras, and the King of Useless Information, Michael Melchor. The worse news: WWE loses much of its roster to injury – including a breaking story about WWE World Heavyweight Champion Seth Rollins. We have other news, some email (!), and chat some recently watched shows. And, Da Hit Squad lives!
Want to send us an email? You can do that at newpcw@gmail.com. Follow us on Twitter: @PCfnW
Closing Theme: "Dalton Wants It All" – Adam Massacre (Dalton Castle theme)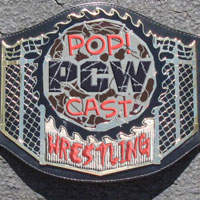 (Right Click to Save)
Note: This and every PoP!-Cast is earmarked by iTunes as "explicit" and is intended for mature audiences. The rest of Panels on Pages is reasonably safe for all-ages.

Join the main PanelsOnPages.com PoP!-Cast live every Tuesday at 10 PM EST! Click here for details! And subscribe to PoP!-Cast on iTunes! Click the link and leave us an awesome review, won't you?