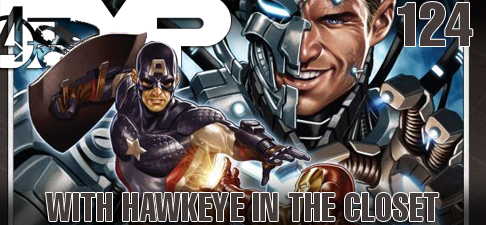 IN THIS EPISODE… Steve Rogers scorched earth campaign of SECRET EMPIRE rages into a Ultra left turn and the heroes still fighting Steve can only be saved by… Scott Lang?
There's a new Champion in town… and that might not be a good thing. Red Hulk can't understand why nobody will do what he says, The Unity Squad continues to be kept in the dark, and Clint? Well, Clint faced his toughest foe yet…. the truth (we've all known for years Clint, just glad you finally got it out!) All this and more in our core Avengers coverage for June 2017! See ya in two weeks!
Sponsor DCBService.com
0:19:34 Avengers (2016) #8
0:28:40 Champions (2016) #9
0:41:16 Ultimates 2 (2016) #8
1:00:45 Secret Empire (2017) #4
1:21:04 Occupy Avengers (2016) #8
1:28:56 U.S.Avengers (2017) #7
1:36:44 Uncanny Avengers (2015.2) #24

EMP #124
(Right click to save)
EMP theme song
By Tribe One
Email
EarthsMightiestPodcast.com
Facebook Group
Viet's Website
Note: The PoP!-Cast Network is earmarked by iTunes as "explicit" and is intended for mature audiences.