Individually they were just like those guys who like to hang around the comic book shop and talk comics but together they form the Earth's Mightiest Podcast!
In this episode: We kick back with The Unstoppable Wasp writer Jeremy Whitley, then we present the Making Action (Labs) Comics! panel from Captain's Comics Expo with Alex and Jeremy!
Sponsor DCBService.com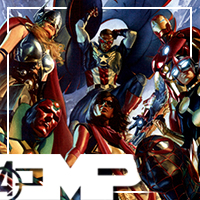 EMP #118
(Right click to save)
EMP theme song
By Tribe One
Email
EarthsMightiestPodcast.com
Facebook Group
Viet's Website
Alex's Website
Note: The PoP!-Cast Network is earmarked by iTunes as "explicit" and is intended for mature audiences.