Ho boy. You thought last week's show was Super No Vacancy? Wait until we go over the aftermath of damn near every show that happened this past WRestleMania weekend. Grab some snacks and get comfy.
PCW: We have names!
Want to send us an email? You can do that at newpcw@gmail.com. Follow us on Twitter: @PCfnW
Closing Theme: "The Rising Sun (Shinsuke Nakamura) – CFO$
NOTE: News immediately broke after recording regarding the passing of BlackJack Mulligan. PCW sends its condolences to the family and friends of Robert Windham, aka Blackjack Mulligan.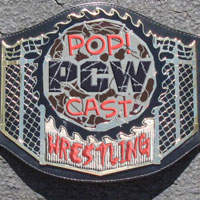 (Right Click to Save)
Note: This and every PoP!-Cast is earmarked by iTunes as "explicit" and is intended for mature audiences. The rest of Panels on Pages is reasonably safe for all-ages.

Join the main PanelsOnPages.com PoP!-Cast live every Tuesday at 10 PM EST! Click here for details! And subscribe to PoP!-Cast on iTunes! Click the link and leave us an awesome review, won't you?